The CATAMI Classification Scheme is enabling aggregation, annotation and automated processing of underwater imagery from across Australia. Further information and citation of the classification can be found at the following PLoS One journal article.
Althaus F, Hill N, Ferrari R, Edwards L, Przeslawski R, Schönberg CHL, et al. (2015) A Standardised Vocabulary for Identifying Benthic Biota and Substrata from Underwater Imagery: The CATAMI Classification Scheme. PLoS ONE 10(10): e0141039. https://doi.org/10.1371/journal.pone.0141039
Click here to see a list of publications that reference or use CATAMI.
Documentation
The Visual Guide

All CATAMI codes with visual examples selected by expert marine ecologists from around Australia.



Download (14Mb)
The CATAMI Code File
The CATAMI CAAB codes in a spreadsheet (CSV) for you to use. You can use this to develop your own conversion tables.


Download (19Kb)
The CATAMI Technical Document
The main document that describes the CATAMI Classification Scheme. All the detail on the creation and organisation of the CATAMI classification scheme.

Download (928Kb)
The CATAMI Poster
The NESP Marine Biodiversity Hub have produced this helpful poster for the CATAMI Classification.
Click here to download or order a print of the CATAMI Classification poster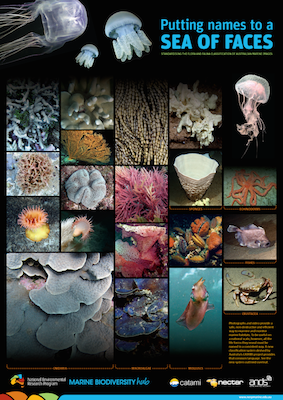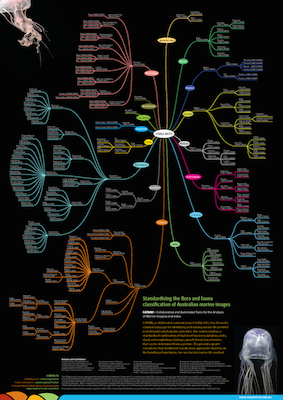 You can also check out the NESP Marine Biodiversity hub page here.
The CATAMI Github Repository
The CATAMI Github repository contain some useful resources including the source for a web tool designed to help collate, display and analyse imagery collected for marine habitats. The tool source code and related components are available under a very liberal license. This tool was developed by a small team at Pawsey (then known as iVEC) and supported by Nectar.